Right now someone is shopping ImSoAlpha for Free!
Right now someone is shopping ImSoAlpha for Free!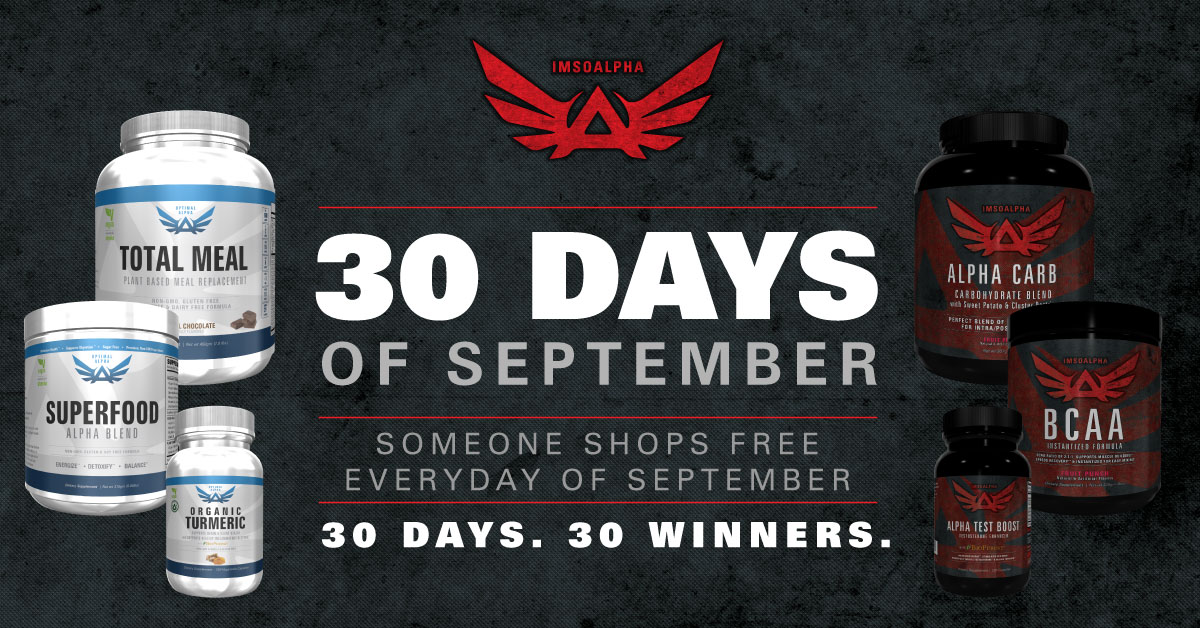 IS IT YOU?
We're kicking off September with not one day, not one week, but a WHOLE month of giving back to you guys to show how much we appreciate everything you guys do!
Over the next 30 days of September we wanted to give back so we will be dropping a single "golden ticket" into a randomly chosen customers order each day.
Once the winner fulfills what is required to claim their prize, they will get their order amount, less shipping and taxes, returned back as a store credit.
No required minimum purchase. No maximum limit purchase.
Winner Requirements...
Winner is required to upload a photo or video of your order, including the winning ticket, using the following: #IMSOALPHA #30DAYSOFSEPT hashtags and also tagging ImSoAlpha on Facebook OR Instagram,using one of the steps listed below depending on where you posted.
**Important Steps**
Instagram: Tag "Official_ImSoAlpha" on the photo using the "Tag People" option. (Located just below the caption area when uploading. Don't forget the hashtags.
Facebook: Tag "@imsoalpha" in your caption. Don't forget the hashtags.
Once this has been completed we will be notified and someone will follow up with you.
Remember is you don't tag us, we may not get notified and you may miss out, so make sure you tag us and that we can see it. (You've liked or followed the accounts and your profile is public.)
If for some reason, you don't have an account at either social site, email support. We'll figure something out.
Whatever you do, you have to let us know before October 7th, 2017.
So make sure you are checking your packages for the ticket!
PS. There's also ways to receive up to an additional $25 credit
Read the fine print here: Contest Terms and Conditions.

*returned as store credit, less shipping and taxes.

 ​